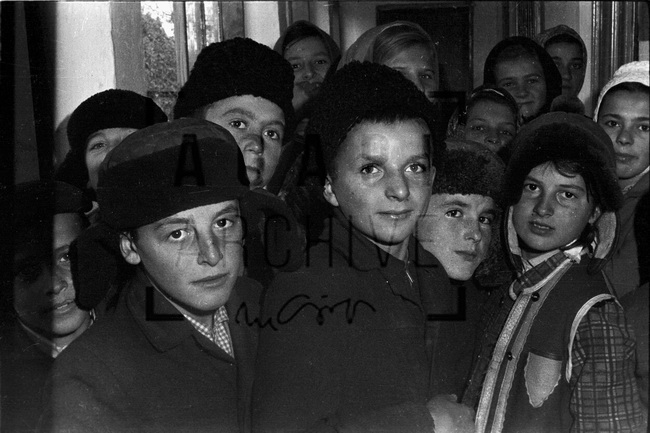 Ro – Pentru Ioan Agapi, anul 1971 a fost, printre altele, un an de reportaj și fotografie documentară în satele Deleni și Poiana, județul Iași. Principalul motiv a fost viitoarea lui soție, care locuia într-un sat limitrof. În această perioadă realizează o serie de portrete memorabile cu oameni ai locurilor, surprinde tradiții, meșteșuguri și leagă prietenii durabile cu familii din sate. Copiii din această fotografie au fost elevii Mariei Agapi, care le era atunci dirigintă. Nota autorului: "Are mai mult valoare sentimentală, pentru prieteni." Negativul este clasificat la categoria Documentar.
En – For Ioan Agapi, the year 1971 was, among others, a year of reportage and documentary photography in the villages of Deleni and Poiana, Iași County.
The main reason was his future wife, who lived in a neighbouring village. During this period he made a series of memorable portraits with locals, capturing traditions, crafts and making lasting friendships with families in the villages.
The children in this photo were the pupils of Maria Agapi, who was their teacher at the time.
Author`s note: "It has more sentimental value, for friends".
This negative is classified at the Documentary category